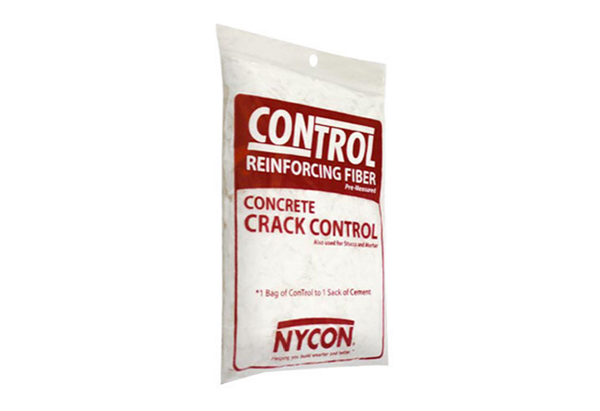 Control Nylon Fiber, Nycon
NYCON CONTROL nylon fibers are ideal for improving any concrete or cement-based product. Adding CONTROL will significantly reduce plastic shrinkage cracking and provide a better concrete.
Engineered for use in gun or trowel applied scratch and brown coat plaster.
Produce quick-finish, hairless, smooth surface.
Resistance to alkalis extremely effective in reducing plastic shrinkage cracking.
No build up on pump screens.
No effect on workability.
Increase impact resistance
non corrosive
.50″ (12mm) lengths
Meets requirements of ASTM C1116 and ACI 524 R-93.
Dosage: 1 each 3 oz. bag per 100 lb. bag of stucco.