BRICK VENEER CUTTING SERVICE
Bring Your Own Brick (BYOB)
If you looked through our thin brick products are still not quite satisfied with the options, this is the next best option for you. With the latest engineered fully automated brick cutting technology we are capable of producing tens of thousands of cuts each day, consequently reducing product price, and increasing options of thin brick veneer textures and colors for our clients.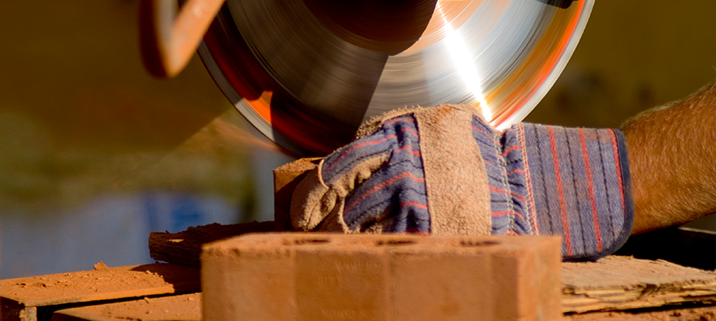 Available shapes
We cut all veneers to thickness (T) of 5/8" by default. Other depths (T) are available upon request. Some bricks will break during cutting process due to microscopic cracks within a body of the brick. Please consider ordering overages; 3-4% for most bricks, 5-6% for machine molded, and 7-10% for hand molded.


Most commonly cut bricks
Bellow you'll find a line of full brick colors and textures that we can help you obtain, and cut down to thin veneer project. Our BYOB service is a perfect option for thin brick and full brick job combinations as it assures product's single manufacturing lot origin.